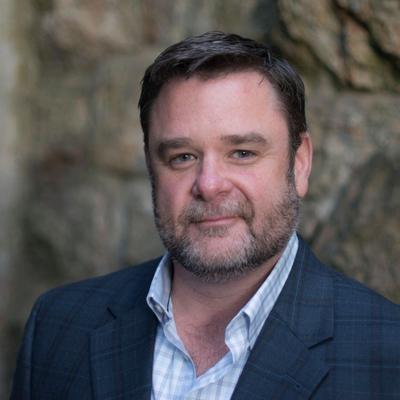 Best Practices for Your Remote Candidate Experience
Hiring practices are constantly changing, especially as many companies permanently transition some roles to remote or hybrid. 
Microsoft's 2022 Work Index found that hybrid work schedules increased seven percentage points to 38% among the 31,000 people interviewed. And 53% of respondents said they plan to transition to a hybrid workstyle in 2022. 
These changes are coming two years after the pandemic's start, signaling that remote work isn't going anywhere. It's a perk employees are willing to switch employers for.
In fact, Zapier found that 32% of workers have already quit a job for not having an option to work remotely. 
If you want to attract the top talent looking for remote work experience, show them you can offer it to new employees from the first interview. In other words, you need to focus on your remote candidate experience. 
During the interview, reassure potential employees how they'll fit into your company culture while also getting to know them as individuals. But this can be challenging when you have to fit your culture in a Zoom meeting.
Read on to learn the candidate experience best practices that will work for your remote hiring needs, from candidates' first glance at your Linkedin or career page to meeting team members and the final interview.
Why Focus on Your
Remote
Candidate Experience
Remote interviews are becoming more common. A recent survey found that 54% of interviewers agreed hiring was faster with remote interviews. They also said they could find the best candidates more easily. 
But while remote interviews may be more convenient, ensure they are used appropriately. This is often the first interactive point in the candidate journey, and it helps set expectations.
Why are you choosing to interview remotely? If it's only to make the process easier on your recruiting team, you may find varied results. 
Instead, match the application process to the job description. A remote position will naturally fit better with a remote interview. 
Streamline
Your Remote Hiring
Getting your recruiters comfortable with the remote process takes time and practice with new technology. They need to adapt their in-person routine to a digital platform with as few changes as possible to streamline the interview experience. 
You should also adapt your interview process to the position you're trying to fill. If the job is remote, opt for a remote interview. You may push away some candidates focused on a remote position If you bring in remote candidates in person.
Highlight Your Remote Culture
You can use the online interview to highlight your remote culture from the first day.
If your interviewers conduct these sessions from their homes, they might "bring their dog to work" or show another perk they like about their role. Maybe a flexible schedule gives them more work-life balance, and they can relate this to the position the candidate is interviewing for.
Of course, if you can't think of any positive experiences to highlight, your company may not be as remote-friendly as you feel.
Offer Consistent Experience
You can use many of the tools you use during your in-person interviews during remote talks too.  
For instance, you can send documents ahead of time to let prospects learn more about your systems and work culture. You can ask for feedback with surveys just like you would if you met in the office.
You want the in-person and remote candidate experience to be similar, and some changes will be needed to bridge the gap. See how your recruiters handle remote work and if they need to upgrade equipment. 
Upgrade Your Remote Tools 
Remember back in 2020 when webcams, microphones, and other remote work tools were sold out everywhere?
Demand has tapered off now, so it's a good time to look into upgrading outdated equipment. A green screen, wireless mics, and a 4K camera can help your team convey confidence to candidates. It shows your company is invested in the remote experience.
Similarly, the pandemic led to a boom in remote work software that helps your team work well no matter where they are. You can also find new software to help your team with online interviews. 
Your
Remote
Candidate Experience
Shouldn't Be Completely Different
Having a completely different remote candidate experience can be dangerous.
You could end up with two very different processes and build a reputation where candidates believe in-person interviews may give them a better shot of getting hired at your company. 
Have a Consistent
Company Culture
Set the tone with a similar dress code and manner of conversation. Try to guide the interactions the same way you do in the office. In other words, highlight your company culture while using the same recruiting process you have as much as possible.
Your company culture can often pop up organically in the office, but you need to be more direct remotely. Send candidates a video link, show pictures of your staff hanging out during the Zoom call, and answer their questions clearly.
Treat Remote Candidates With the Same Respect
Make sure your candidate understands any distinctions your office has between hybrid and remote work. Candidates who feel misled will be more likely to quit. The Pew Research Center found that 35% of Americans who quit their job in 2021 cited lack of respect as a major factor. This was a bigger issue than child care, work hours, or benefits for many.
Part of that respect is treating the remote candidates with as much importance as your in-person applicants. Don't throw on a pair of sweatpants just because you can interview from your guest bedroom. These details add up to the first impression of your company the recruits see.
Factor in Scheduling 
Scheduling can vary a lot between remote and on-site hiring.
Recruiters may cram in 3-5 interviews in one day at the office, but it's easier to spread the online sessions out. This may make the process less hurried, but it can also make it harder to compare candidates or be "in the zone" for the interviews.
It's also important to be aware of unconscious biases these differences can create. You may lean toward recency bias or develop a contrast bias between remote and in-person interviews. Keep this in mind when you're reviewing your job applicants.
Stay Connected
Try spacing out your communications to maintain a positive candidate experience. If you need to discuss your hybrid work policy during the second interview, send them a reminder email with a PDF attachment the day before.
This way, candidates don't feel so "forgotten" and have time to review information. And recruiters have a good way to start the conversation and check for any questions the job-seeker may have.
Keep Your Hiring Consistent
Try to tie in any unique interview practices your company has on-site. Maybe send a gift ahead of time like the swag handed out to new hires at the office? 
Similarly, your interviewers should use the same score cards across the board, so your assessment practices stay consistent. You want to be able to compare the top talent regardless of how they interviewed with you.
The Experience Is Important for Everyone, Not Only Your Hires
With the same practice in place, it should be easier for your team to select the best fit. But even the candidates you don't go forward with are important for improving your remote candidate experience.
Exchange Feedback
Sending a quick thank-you email, even one based on a template, can be better than nothing. A 2021 Indeed survey shares that 77% of candidates say they've been "ghosted" by a company. Such practices damage your reputation for future hiring.
Let the candidates know what you thought of their performance. The Talent Board found candidates who received feedback were 24% more likely to provide referrals to a company. Also, ask them for candidate feedback by sending a polite, personalized email. 
Communicate Next Steps
With all your candidates, the key to a really good experience is to know what's coming next. A strong process can help you easily communicate this at each step and let good candidates know when they can expect to hear from you. This also makes things easier for recruiters who don't have to guess what's next.
Treat Every Interview as a Learning Experience
The remote candidate experience can be a good learning experience. Ask candidates for permission to record interviews so you can review them with your team and look for ways to further refine the interview process.
Incorporate your feedback and observations to improve your recruiting page and job ads. You might want to include more articles about your company culture or have more places where you can be more transparent with your hiring process.
A poor candidate experience will happen from time to time due to a bad candidate, but if your candidate experience surveys are coming back with many complaints, the problem could be coming from within.
Similarly, a great candidate experience will show up in your feedback and your metrics. You'll have candidates who continue through the process and accept offers. 
Among the hires, you can also pick candidates who understand the work environment to improve the onboarding process since they understand your company better.
Final Thoughts: Remote
Candidate Experience Best Practices
To Follow
Your remote candidate experience should be close to your in-office experience. 
It doesn't help anyone if you can't compare candidates since you interviewed them differently. Put simply, your hiring managers have to provide the on-site interview experience via a Zoom call. 
Be direct about your company culture, show what it offers via videos, and ensure your interviewer represents your company. Use little gestures like bringing your dog in the interview as that plays the role of body language in remote interviews. 
If you want to simplify your recruiting, try JobScore. It has the integrations and analytics to help you adapt to new ways of interviewing. We understand the challenges of remote hiring and work to match the best candidates to your company.
---
Load Comments