Add attachments to tasks & calendar events
When you schedule interviews sometimes you need to ensure that your teammate can access a file like a writing sample, a code sample, or a completed questionnaire.
Today we launched the ability to add attachments to tasks (which are used to schedule interviews through the Google and Microsoft calendar integrations). When you add a task now you can include up to 3 attachments: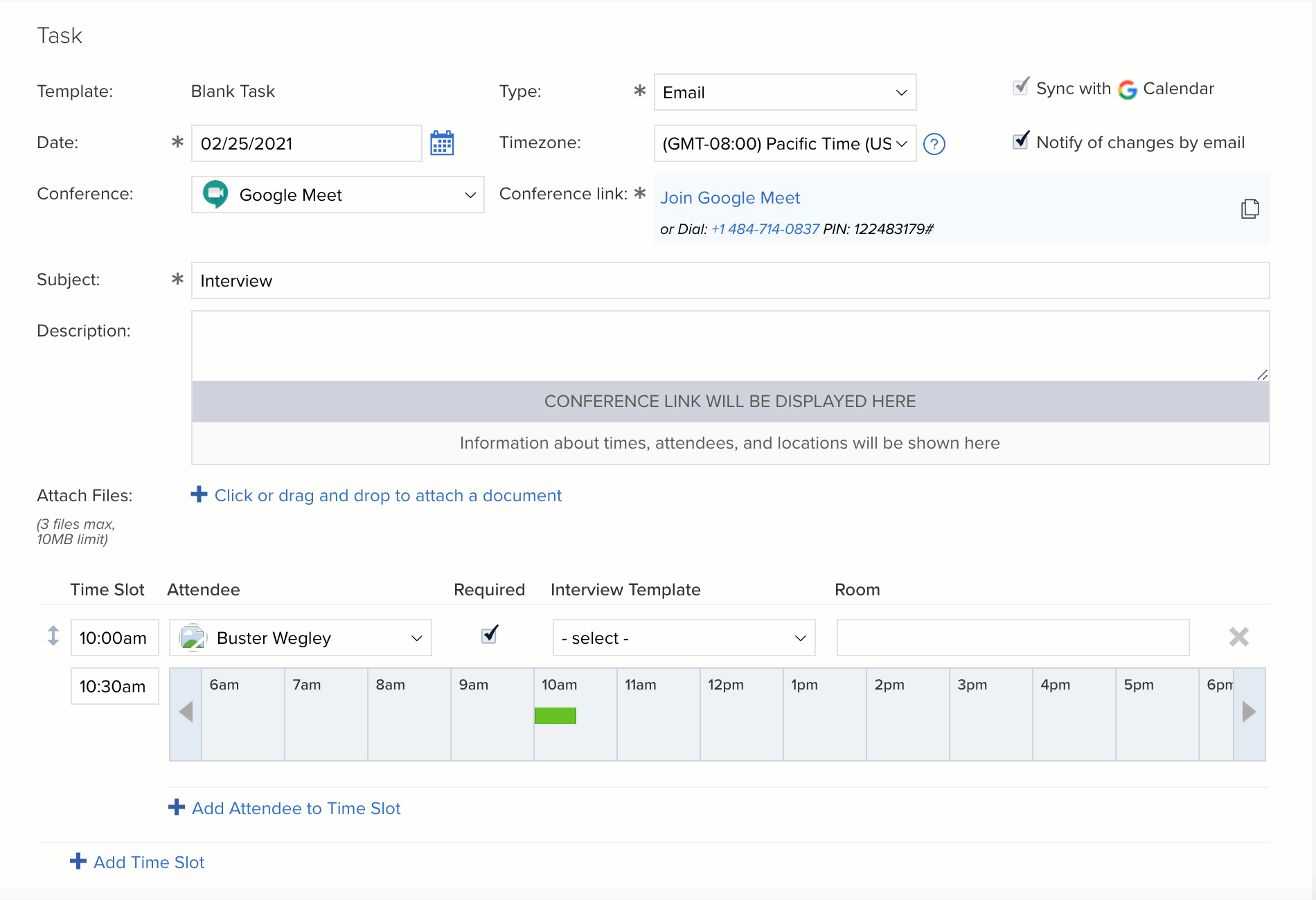 If you turn on the calendar integration the attached files are accessible from published calendar events: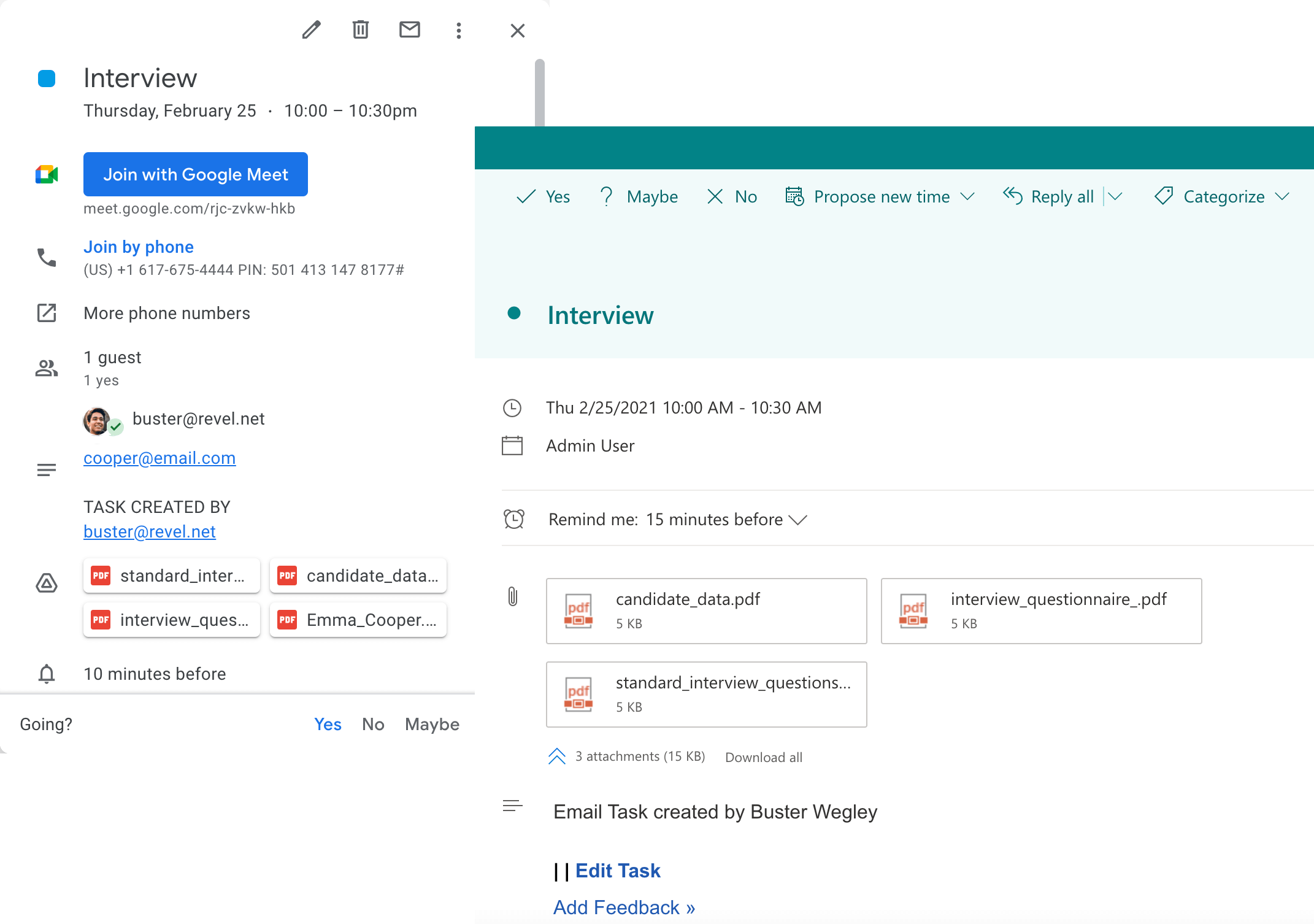 If there are files your team will always need when conducting interviews, we've also added attachment support to task templates – so they are pre-populated every time you schedule an interview in JobScore.
Happy hiring!
---
Load Comments