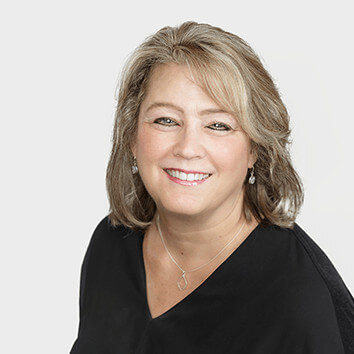 I'm a career HR professional and recruiting isn't my passion, but it's in my domain. JobScore gives my team the tools we need to get the job done."
JobScore helped me seamslessly transform a chaotic, unmanageable process into a streamlined staffing function."
Mike Smith
Vice President, People and Talent
We grew from 40 to 200+ employees using JobScore. It's easy to use and helped us save time and money because there are decades of hands-on recruiting expertise built into the product".
Bob Huynh Vice President of Human Resources

More consultants who love JobScore
I run my business on JobScore and I don't know how I got by before it. We run recruiting for multiple clients and JobScore makes me look great because it's easy to use and intuitive for everyone: candidates, hiring managers, and recruiters alike. Their customer service is awesome and the price is right."
Joanna Samuels Recruitment Consultant

I've implemented JobScore at three companies and recommend it to anyone who will listen. It's amazingly easy to set up and handles complex workflows and heavy resume load with ease. It's so simple. I invite managers in and they're rolling with few, if any questions."
Chris Weber HR & Recruiting Consultant

Greg Russell
We've used JobScore across several clients over the years and those clients (surprise surprise) each have different workflows and our recruiters within each of these clients have different workflows as well. The great thing about JobScore is that it's very easy to configure and change client by client. And when I say easy, I'm actually talking about a few minutes here, a few minutes there to get it set up the way you want it. It is so much better than the other systems I've used where you have to open a support ticket and wait days or weeks to get it changed the way you want it.

JobScore also makes it easy to quickly let the CEO, VP HR, VP Finance understand how recruiting is going in the organization. In the past, we had to laboriously create spreadsheets to provide insight. With JobScore, we can pull up-to-date executive reports with a couple of clicks.
Jason Elkin
One of the phenomenal things about the JobScore team is that they all come from the industry. From the CEO down to the Success staff, all of them have been recruiters. They understand exactly what's on my desk and the platform reflects that. It's no-nonsense and exactly what you need – nothing more, nothing less – and allows you to move with as much speed and customization as you desire. They don't force layers and layers of process upon you (that you are never going to use) like other tools do.

I'm a huge fan of JobScore's support team. I never have to wait more than an hour to get a response and they always follow through which is refreshing. In the past I used other ATS systems which made me feel as if we simply didn't matter to them. The JobScore team makes you feel as if you are their only customer – and that's awesome!"
It's not just that I'm pleased with JobScore, it's that my hiring managers are pleased with JobScore. JobScore has eliminated all of my reporting headaches (no more spreadsheets!) and everyone in the company now proactively participates in the recruiting process. This transparency and collaboration are helping me become the true recruiting partner I want to be."
Brad Littlefield Recruitment Consultant


I searched for years for recruitment software that has the features I need that didn't cost an arm and a leg. JobScore is EXACTLY what I've wanted and needed for a long time. I'm using the heck out of JobScore and am thrilled to have found it!"
Angie White
Office Manager
JobScore is simply one of the best online products I have ever used. It immediately improved our ability to find, evaluate and select talent. I recommend JobScore to every hiring manager, recruiter and entrepreneur I meet."
Jonathan Lowenhar
Start Up Operator and Advisor