CCPA Compliance
The California Consumer Privacy Act (CCPA) went into effect on January 1, 2020. An exemption was initially made for employment data at that time, and the exemption was then extended due to the COVID 19 pandemic. The exemption period will end and the law will go into effect for employment data on January 1, 2023.
We are recommending that every for-profit employer doing business in the United States take a moment to limit their liability by turing on CCPA compliance in JobScore. The fines are US$2,500 for each violation or US$7,500 for each intentional violation after notice and a 30-day opportunity to cure is provided. The CCPA applies to for-profit companies that conduct business in California and either:
Have a gross annual revenue of $25+ Million or
Earn at least 50% of their annual revenue from selling the personal information of California residents or
Buy, receive or sell the personal information of at least 50,000 residents, households, or devices in California.
Similar to the 2018 European General Data Protection Regulation (GDPR) the CCPA affords specific rights to consumers including the Right to Access, the Right to Opt-Out, the Right to Delete and the Right to Non-Discrimination.
If your firm has turned on GDPR compliance in JobScore there is very little for you to do. Simply turn on the CCPA compliance feature here.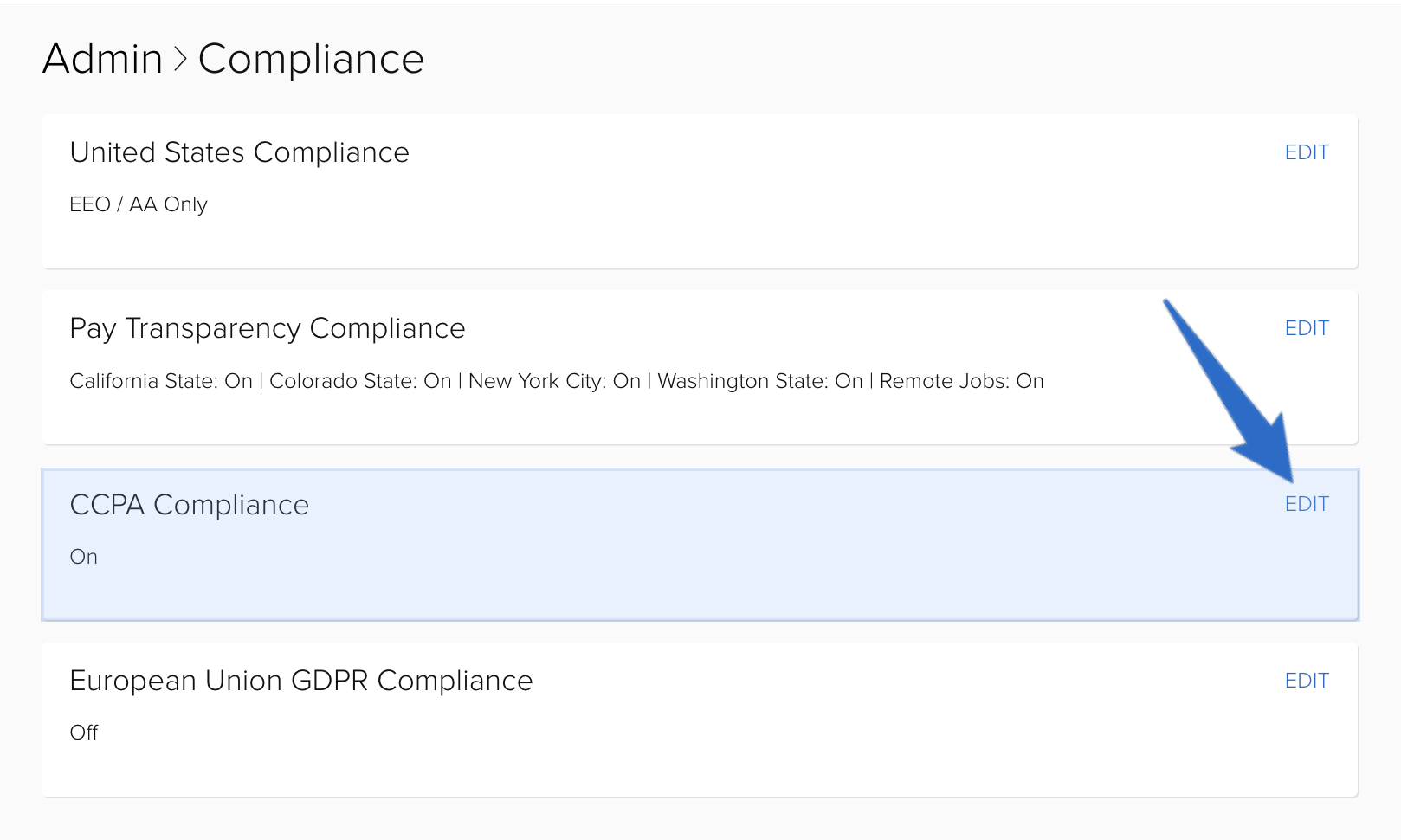 Here's what JobScore's CCPA compliance feature does when you turn it on:
It requires you to insert a URL for your privacy notice link, which is the same value used in the JobScore GDPR compliance feature. Please work with your firm's attorney to draft and publish your firm's privacy notice.
The text of your privacy notice must include a means for consumers to contact your team to exercise their rights (your privacy contact email), and you will need to set up internal procedures to handle when people contact your company.
JobScore will show a link to your privacy notice on job application forms so you meet your privacy notice obligations, like so: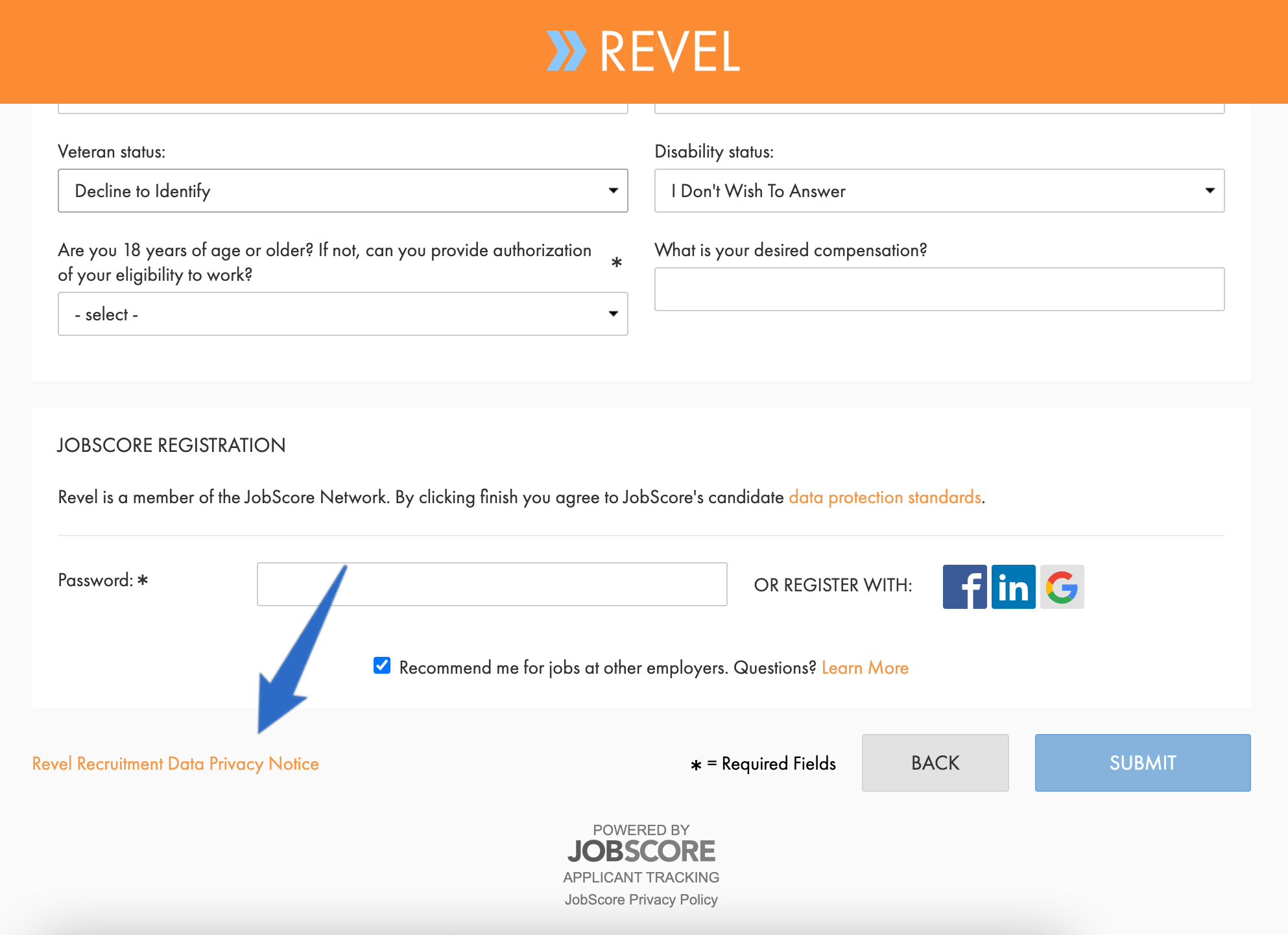 JobScore already includes the ability to download candidate profiles (Right to access) and delete candidate profiles (Right to Opt-Out, Right to Delete) to meet your CCPA obligations:
JobScore also includes robust features for diversity data collection and diversity reporting to help your firm with the Right to Non-Discrimination.
We have a Data Processing Agreement (DPA) If your attorney requests it for CCPA compliance. Please contact support@jobscore.com to request a copy.
The pay transparency compliance control is only visible to customers using the new user experience.
Happy Hiring!
---
Load Comments