Send Bulk Email to Candidates
Bulk emails are a great way to keep candidates warm by sharing what's new at your company, notifying them of new job opportunities, and more.
You can now send bulk email to multiple candidates in JobScore's new user experience. Start by visiting the candidate manager. Check the rows for the candidates you want to email, then select the bulk email button at the top of the table:

From here select an email template or write a custom email. You can mass customize messages by inserting placeholders for the candidate's name, job information, and more: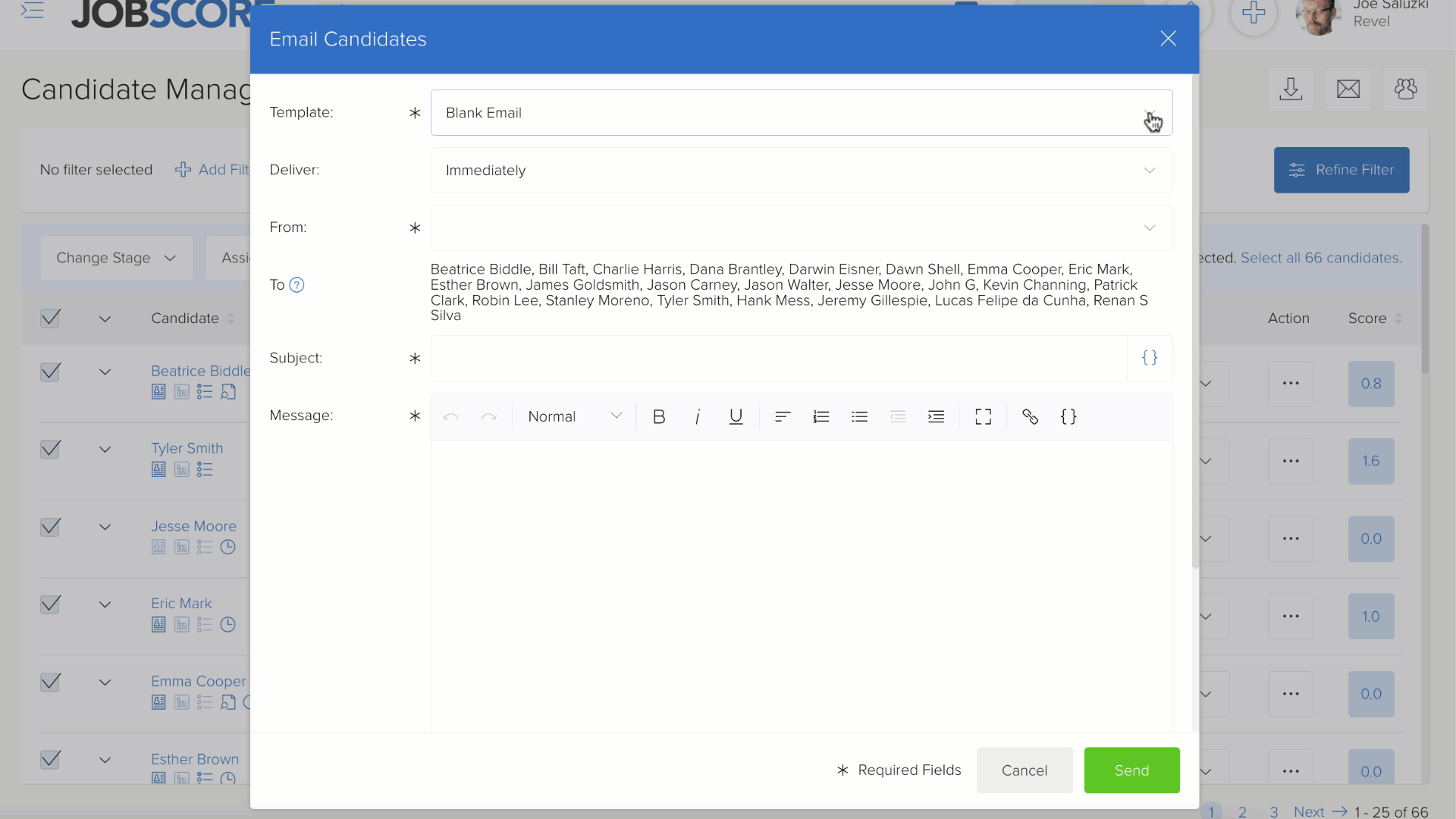 The new filters on the candidate manager make it easy to build a custom list of candidates and email everyone with a few clicks.
Bulk emails can only be sent using connected Google Workspace or Microsoft identities.
---
Load Comments