Saved Searches and Filters for Candidates
Saved searches help improve recruiting collaboration by making it easy for your team to work from the same views. You can now save filters on the Candidate Manager in the new user experience: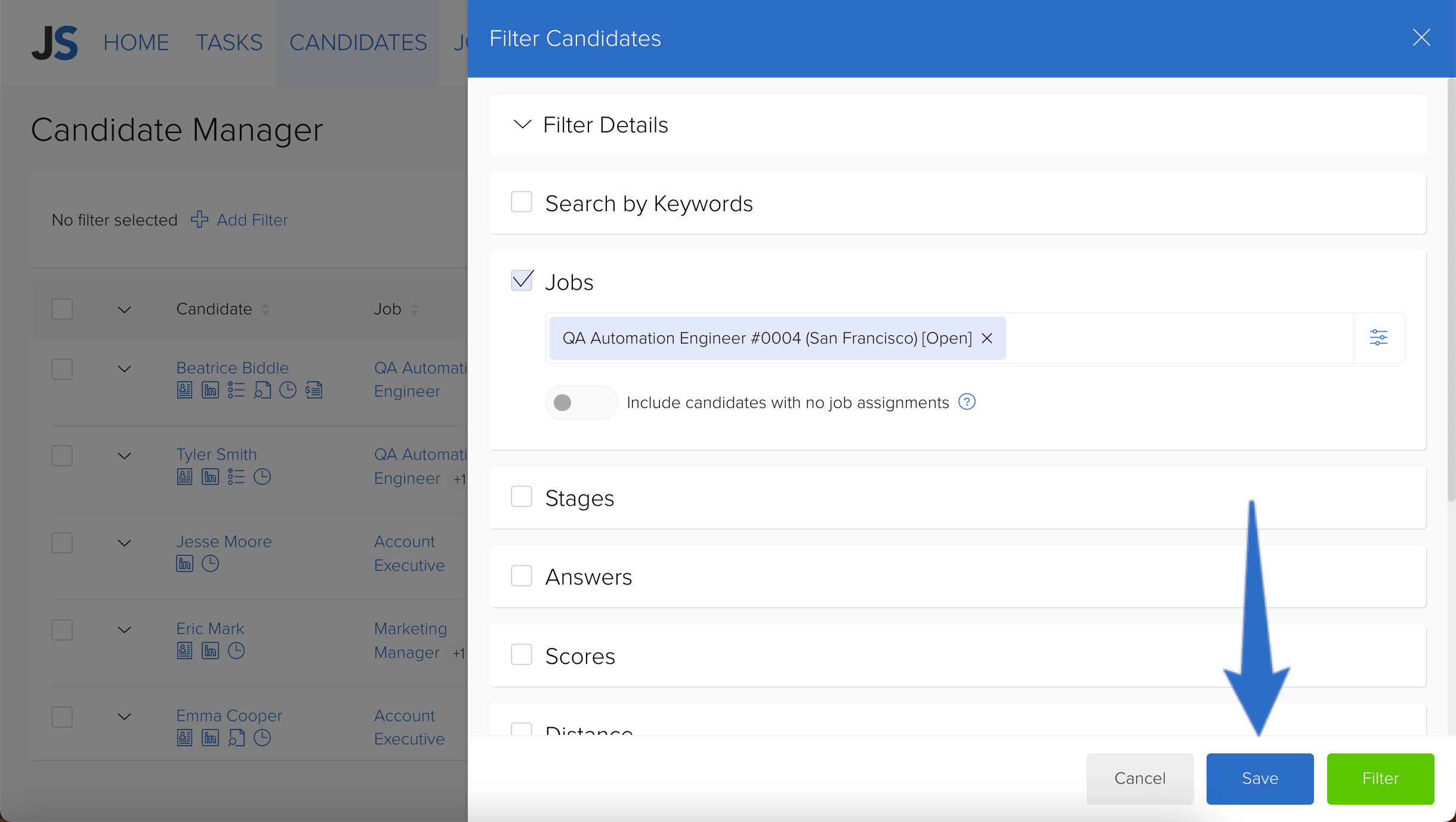 Users can make any filter the default, so it comes up whenever they select the candidates tab. Users with the owner or admin access level can control who owns each filter and who it's shared with: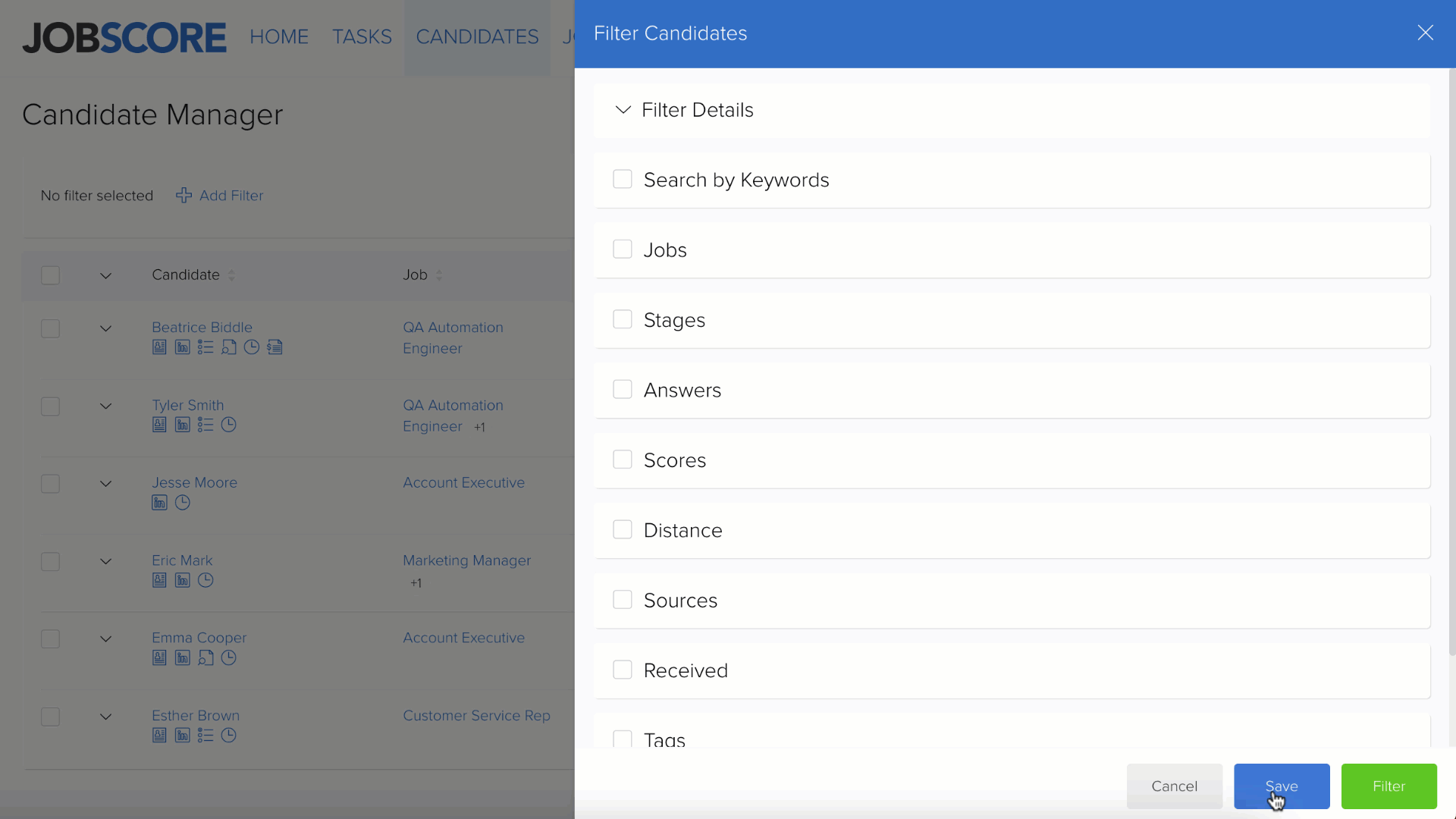 Saved filters appear as selectable navigation options. Click on the 3 dots icon If you want to edit, reorder, or delete them: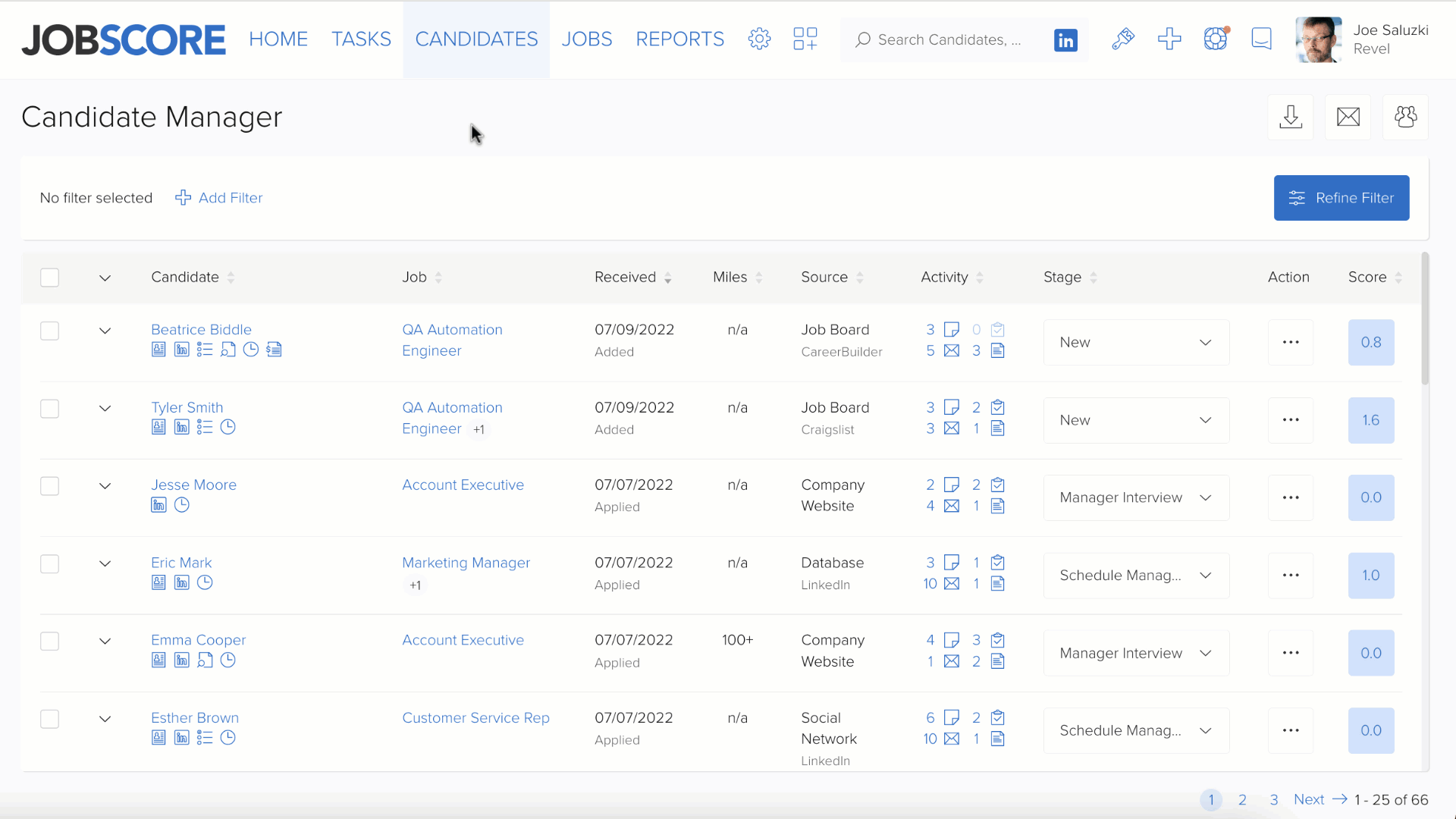 Please share feedback on how you like this experience as we plan to replicate it for jobs, tasks, and more.
---
Load Comments