Interview Scheduling Software Improvements
We've made some changes to our interview scheduling software in the new user experience, including how free/busy is shown when you turn on the calendar integration. The control to select a time now shows which times are busy:

If you make a change that causes a conflict, like making an event longer or changing a user, the field turns red. When you remove the conflict, the field goes back to normal:

We've also added a full-page calendar view that makes it easy for you to play calendar Tetris when scheduling multi-person interview panels. You can see free/busy for multiple people, view a single day or multiple days, click to add events, and drag & drop events:

Tasks now include candidate invite details, so you don't have to use the email candidate card to invite candidates to interviews: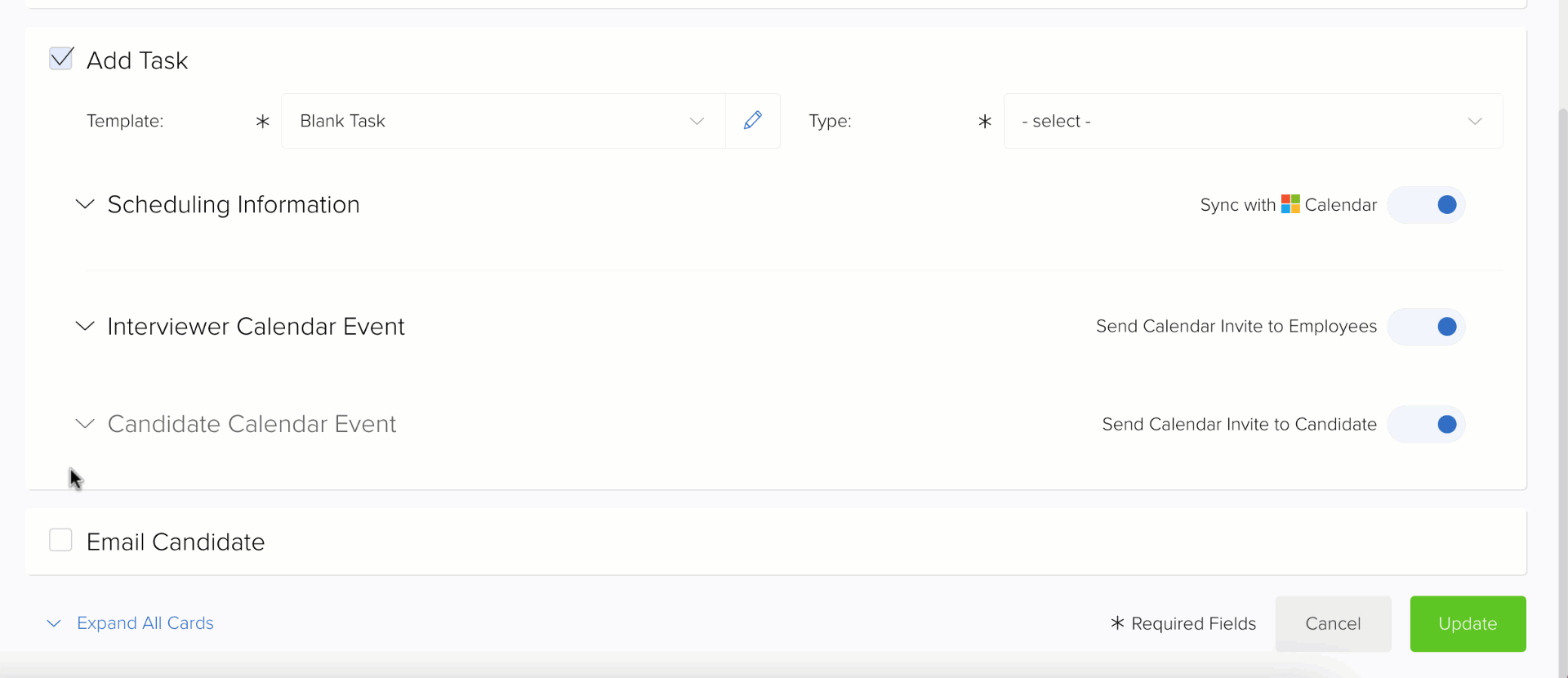 All of these changes work with task templates and the workflow, so now you can easily schedule complex interview panels with a few clicks:

Please try these enhancements and let us know if you see opportunities to make things even better.
---
Load Comments