Calendar Integration & Tasks – Click and Drag
Click and Drag to set event time and duration: It's now possible to change the start time and duration of an event by clicking on the event indicator in the free/busy area. You can click the area to select a time, click and drag to move the entire event or drag the edge of the indicator to change the event duration.
Timepicker: We've added some controls to make it so you have to click and type less when manually entering times including autocomplete behavior and in-line error checking.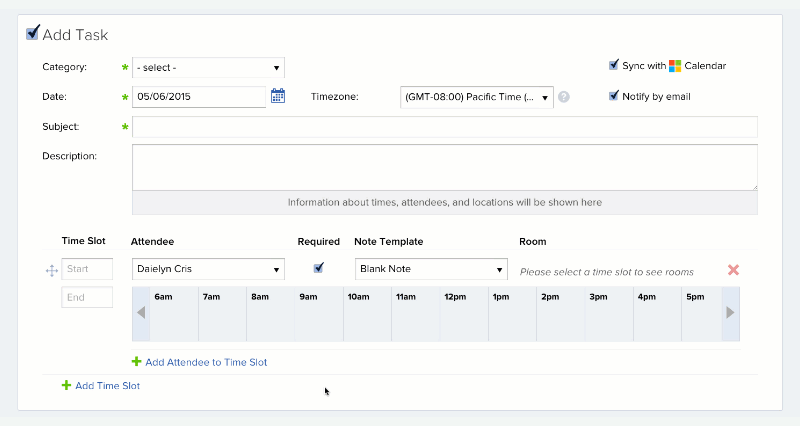 ---
Load Comments