Pay Transparency Law Compliance
Some people believe that compensation transparency impacts equity. Yeah, that equity, the one from DE&I (diversity, equity, and inclusion).
To promote equal pay a few states in the US, notably Colorado and Washington, have passed pay transparency laws that require employers to publish compensation details for all jobs. Some job boards, like indeed, now require this information to post jobs in specific locations.
So, we've added specific fields to enter public compensation data for jobs. This information is shown on your careers site and passed to job boards. These fields are optional, but if you choose a location in a state where compensation information is required, the fields become required: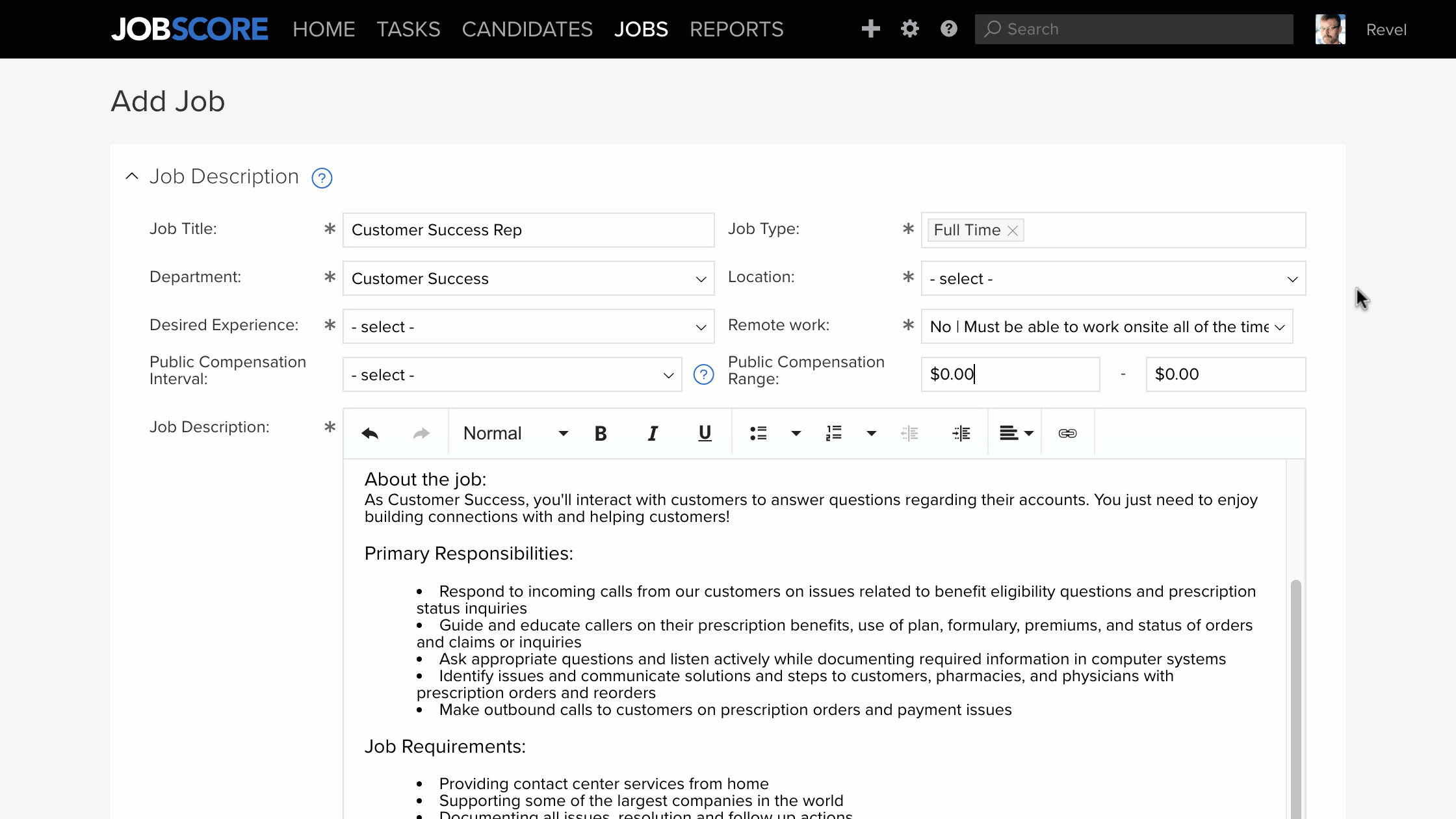 Here's how public compensation data appears on your careers site: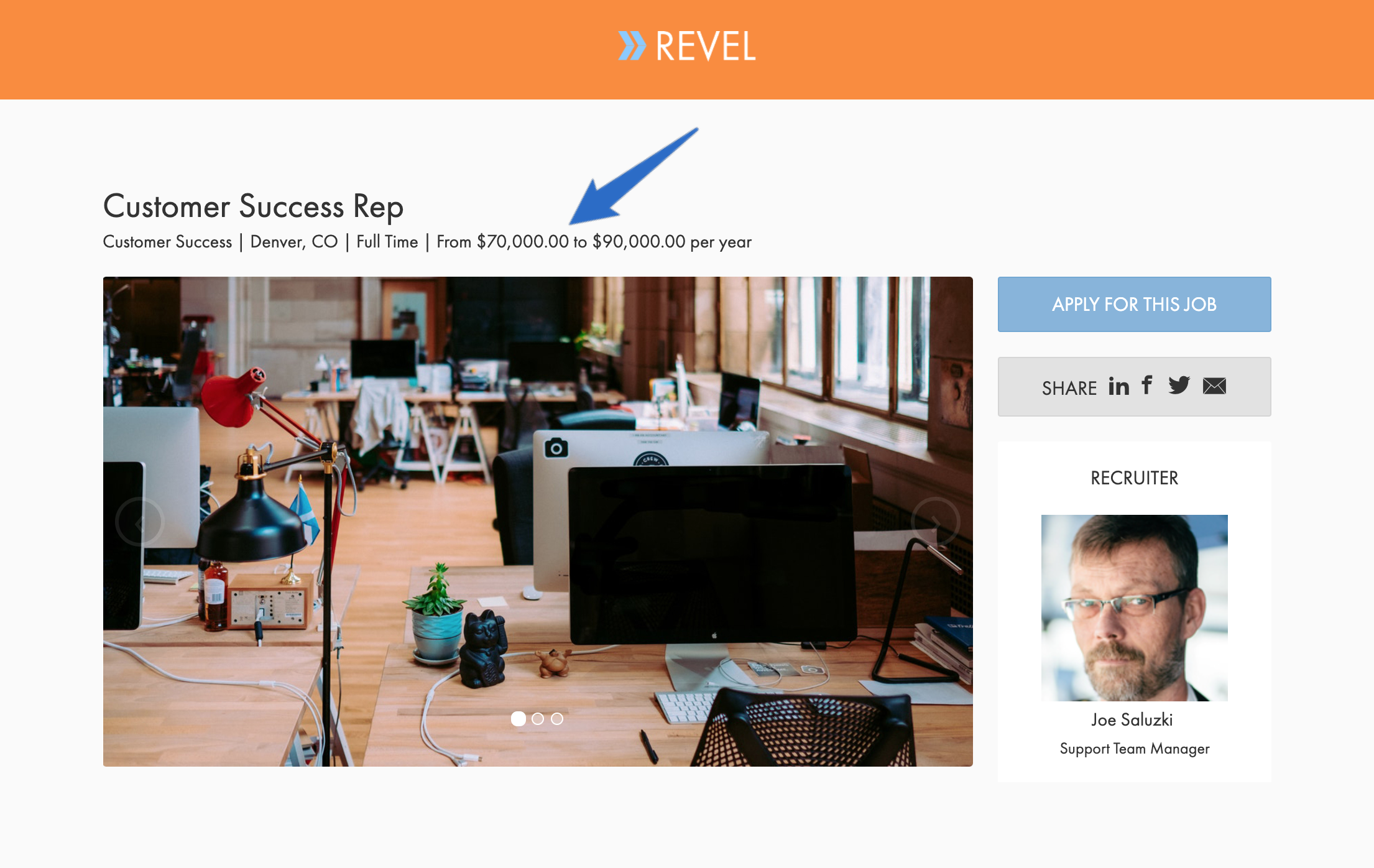 ---
Load Comments