Saved Filters & Lists
Last year we added quick filters to the Candidate Manager, Job Manager, and Task Manager. Now we've made these pages even more powerful with new controls and saved filters.
Regarding new controls, we've replaced the "all filters" control with three buttons:
A sort button that allows you to easily re-sort the contents of the table.
A columns button that allows you to control which columns are shown in which order on the page.
A filter button that does what the old "all filters" button did, open a drawer where you can manipulate all of the filters at once.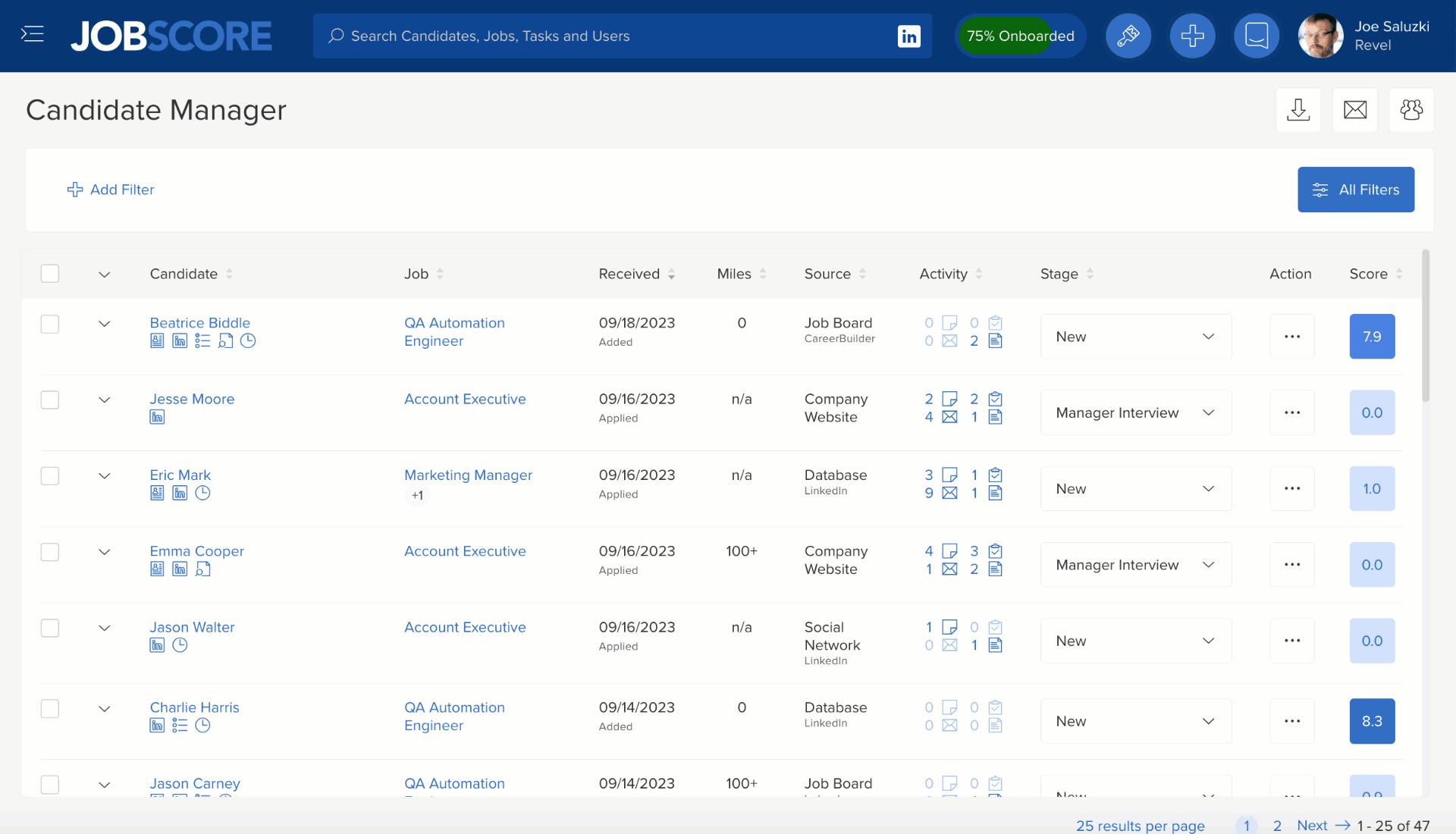 We've also added the ability to save, edit, and delete filters on all three pages. Here's what's new:
Select saved filters from the drop-down menu at the top left
Add new saved filters from the menu.
Use the three dots control to edit, delete, and reorder filters.

Saved filters improve collaboration by ensuring everyone is looking at the same thing in the same way. We've made it easy for you to control, access, and use filters:
Control who owns each filter
Control who can see and use each filter.
You can make any filter a "default view" … so it's selected whenever you click on the corresponding tab in the primary navigation.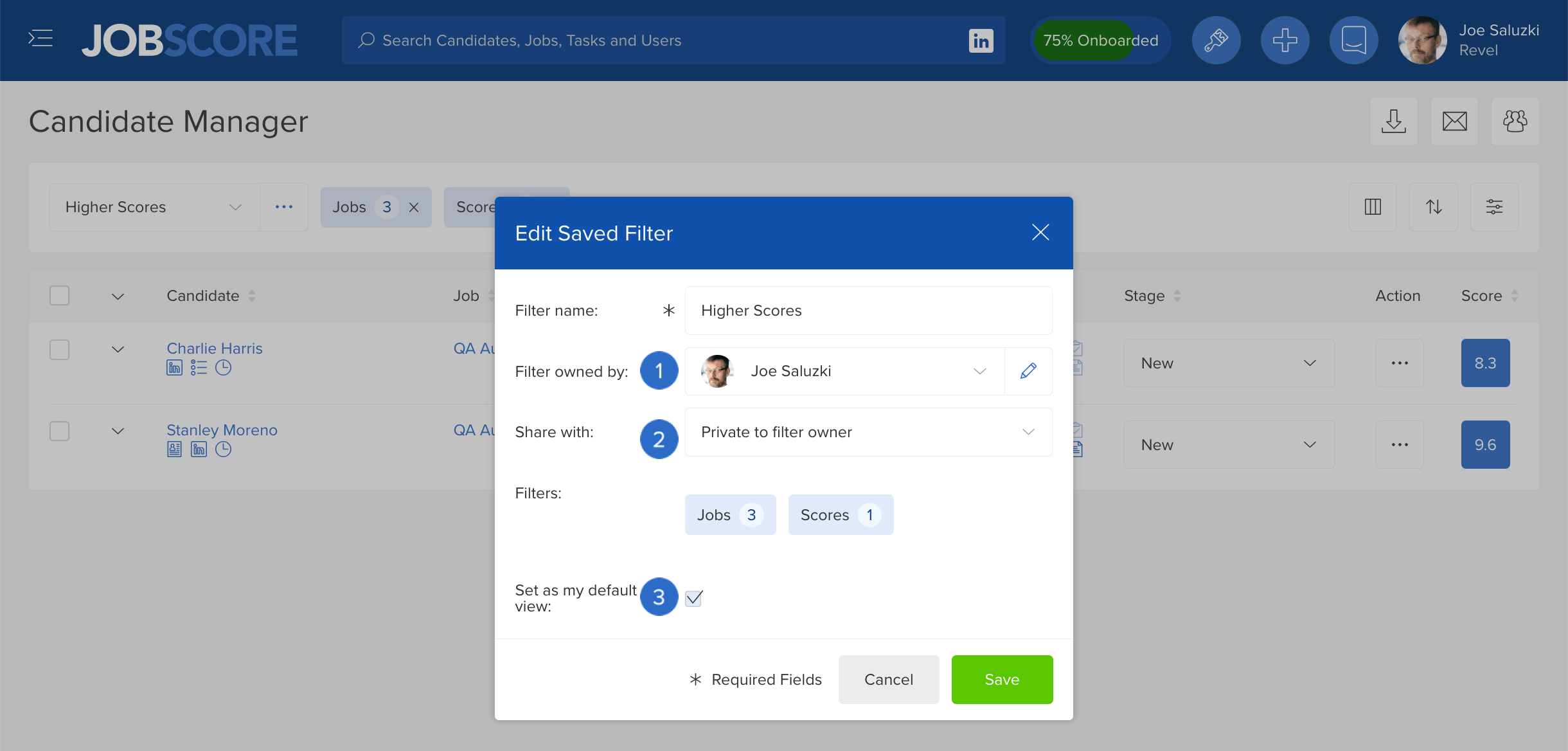 ---
Load Comments