Request Internal Candidates
Some organizations open up job opportunities exclusively to internal candidates, and others want to offer them to internal candidates first before opening them up to outsiders.
JobScore has included the "Internal" job status to account for this for some time, and we launched the ability for your firm to create an internal job board back in 2017.
Based on your feedback we added a new feature to make it easy to promote specific jobs to your employees, asking them to apply. Here's how it works:
Navigate to the job where you want internal candidates, open the action menu and select the "Request Internal Candidates" option.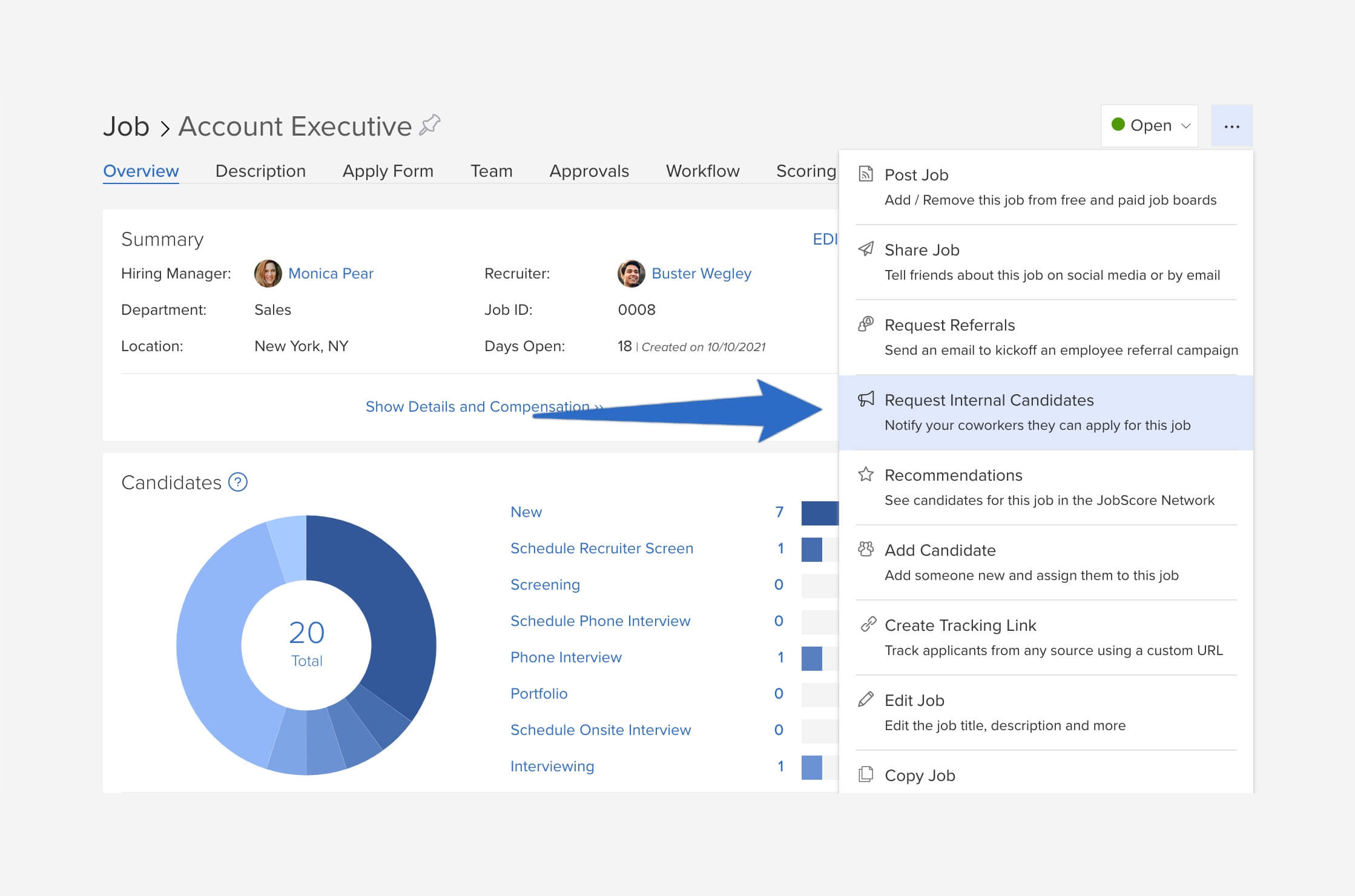 From the Request internal candidates page select which users you want to notify about the internal job opportunity and customize the message you'd like to include about the role.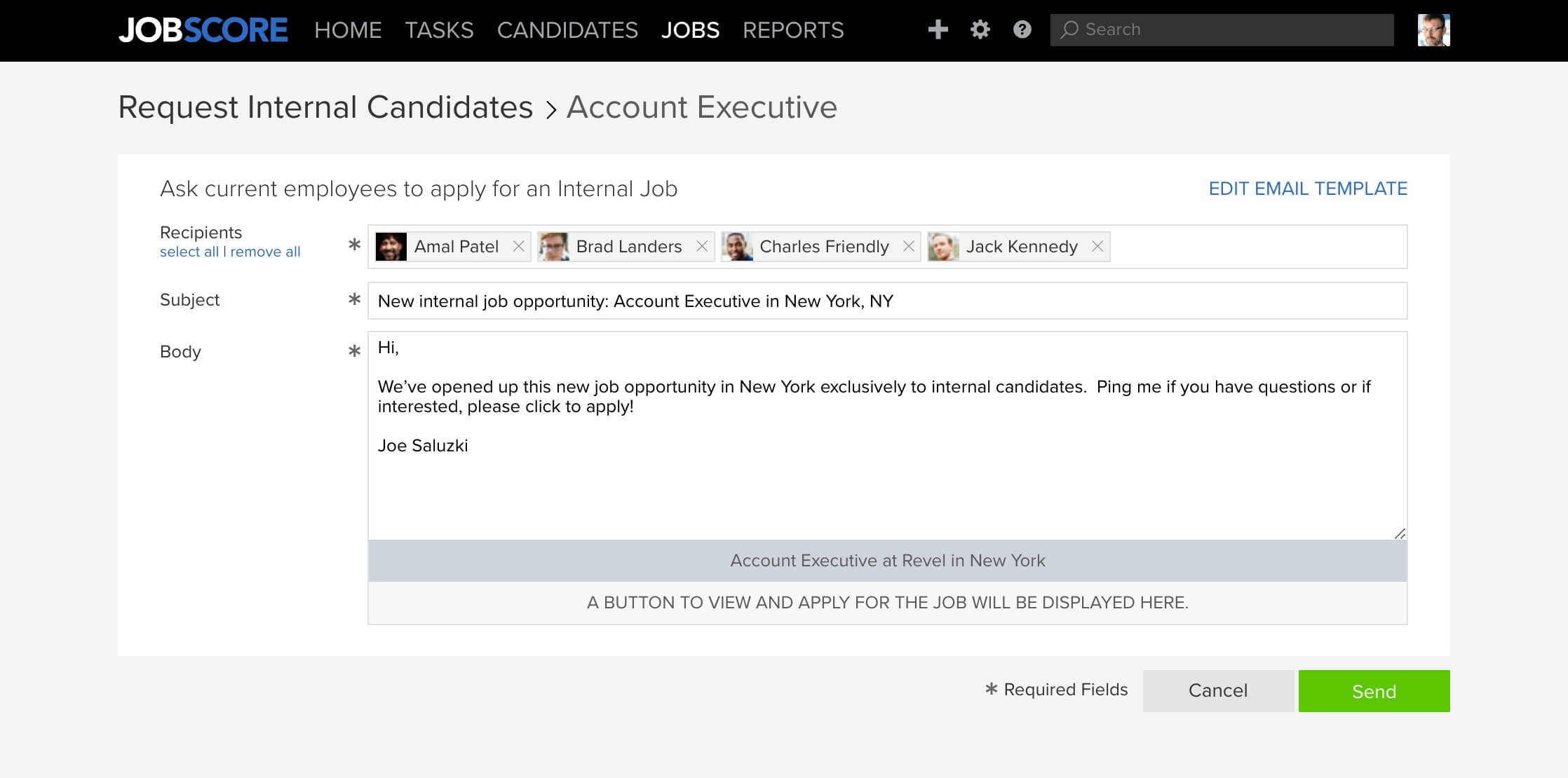 These candidates will receive an email about the opportunity: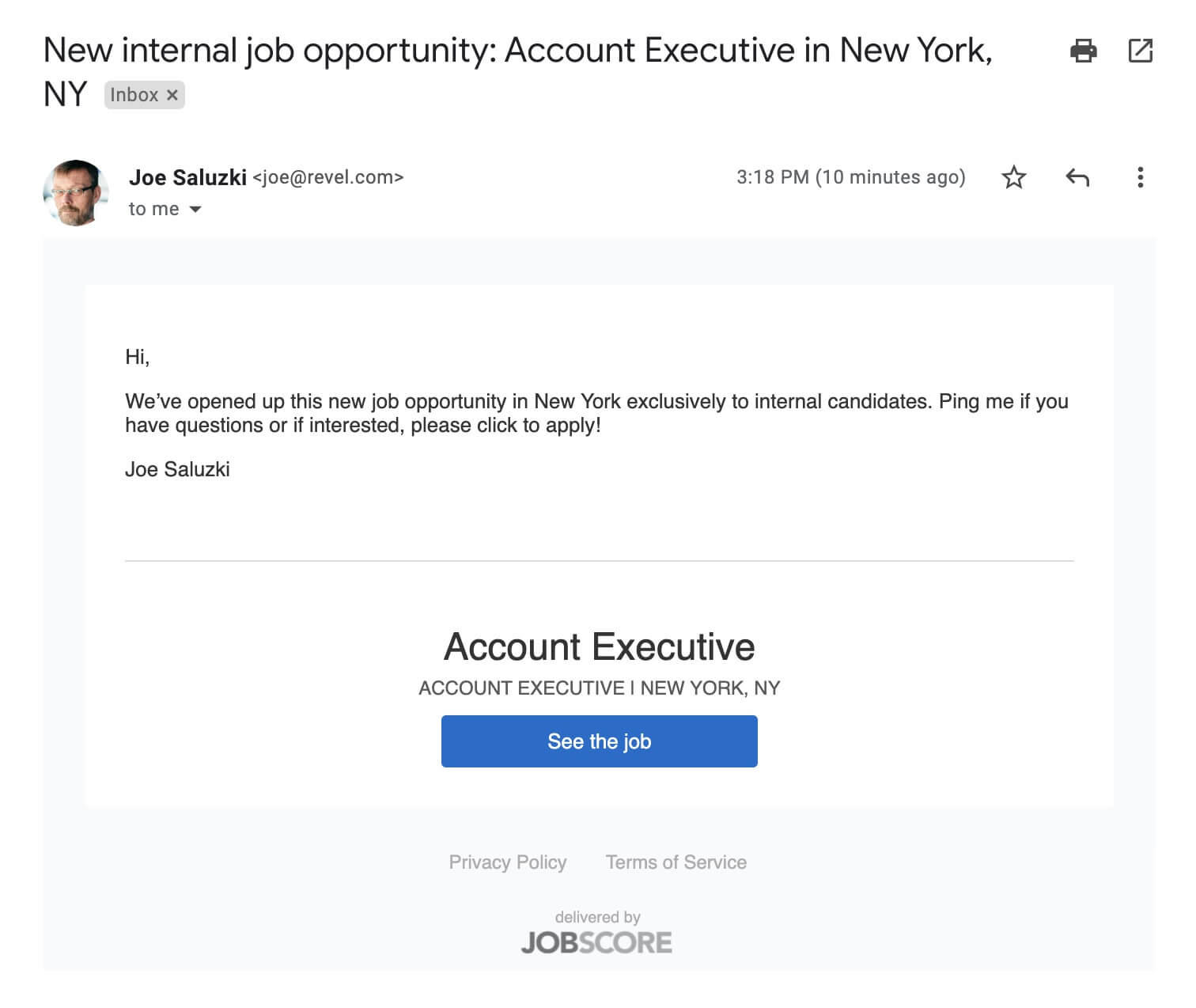 They can then click to apply through your internal job board and they will be tagged with the "internal" candidate source: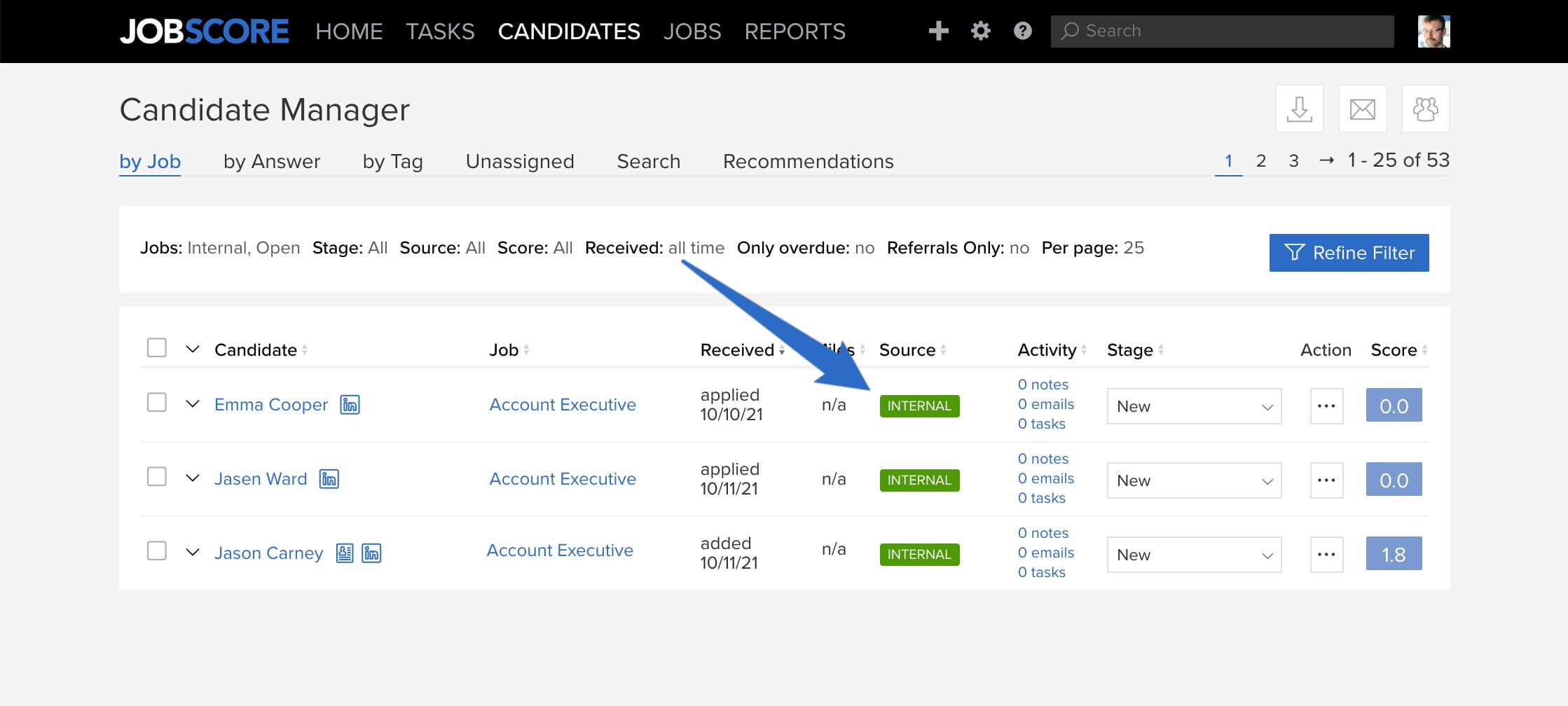 Happy Hiring!
---
Load Comments