Generate job referrals through social recruiting
Referrals are the #1 source of top performing employees.
People can use their own address book to refer jobs to their friends.
JobScore makes it easy for anyone to refer jobs directly to their social network connections or add your jobs to their profile.
Both employees and your careers site visitors can refer candidates.
Track referral campaigns and reward referrals
Set specific cash rewards or unique prizes for each job.
Reports show how much referral activity you have for each job.
Run as many different campaigns as you want – it's free.
Build up your talent network – all resumes are stored in a searchable database.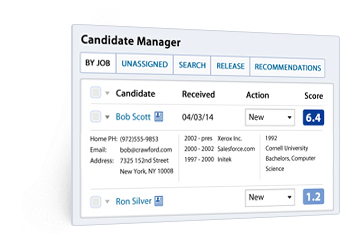 1
Make it easy for anyone to request referrals and set custom rewards.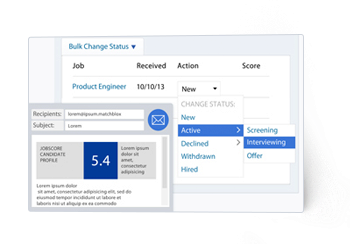 2
Recipients either apply or forward jobs on to friends and colleagues.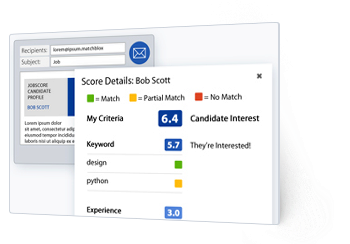 3
JobScore tracks the effectiveness of your social recruiting efforts.