Simplify your hiring
Easily attract qualified candidates and get better at recruiting.

job applications processed for 1000s of employers
Post to job boards
with one click
Add your jobs to 15 free and 20+ paid job boards in mere seconds.
Start building candidate pipeline from all over the web in less than 24 hours.
Monitor how each job board performs then optimize your recruiting spend.
QUALIFY CANDIDATES BY ASKING QUESTIONS
Make it easy to apply on any device and zero in on the right people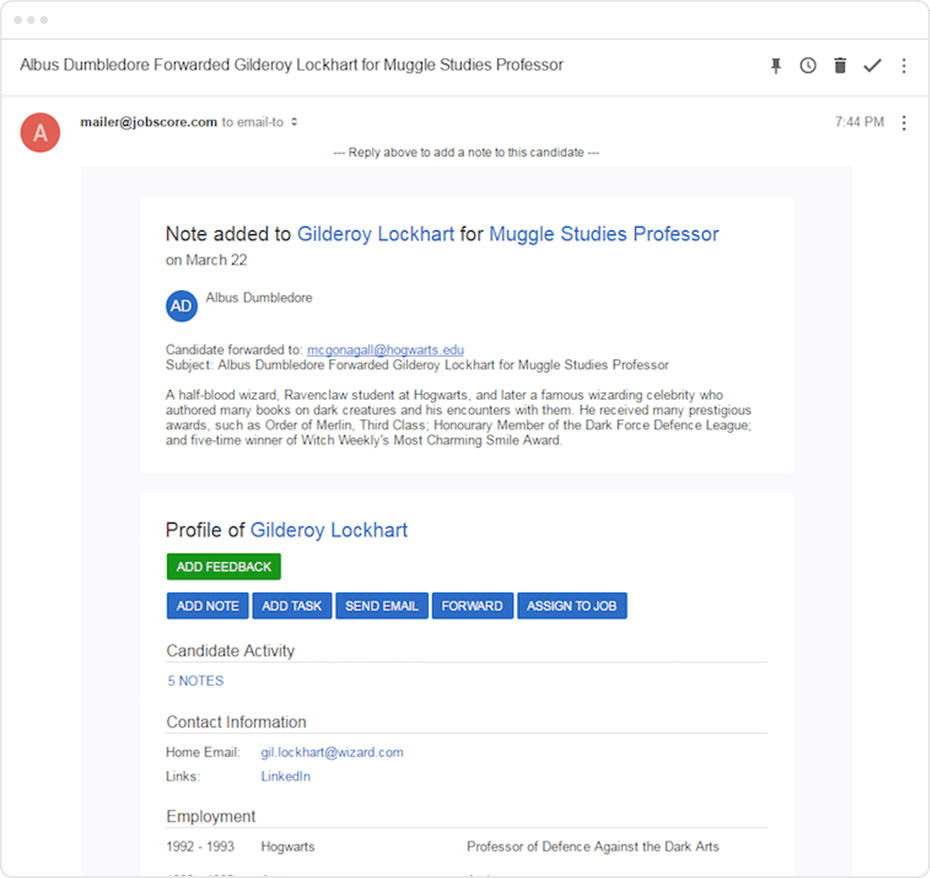 REVIEW
& RESPOND
Control who is notified about new candidates for each job
Filter candidates using your own questions or custom scoring criteria
Make decisions at a glance by reviewing easy-to-scan profiles
Be responsive and polite using personalized email templates
Automagically track notes and emails so you never miss a detail.
Customize your workflow so everyone stays on the same page.
Use thumbs up / thumbs down ratings help you make great hiring decisions
Interview Like a Pro
Easily schedule interviews and gather feedback from your hiring team.
VP, People at Lytics

"I'm a career HR professional and recruiting isn't my passion, but it's in my domain. JobScore gives my team the tools we need to get the job done."

Mazdak Rezvani

CEO of Shoppe AI

"As a startup CEO, I want to spend less time managing candidates and resumes and more time focusing on growing the business. JobScore made it possible to grow my last business from a handful of people to over 100, so I'm back using it again at my new startup."

Angie White

Office Manager at AAA Heating & Air Conditioning

"I searched for years for recruitment software that has the features I need that didn't cost an arm and a leg. JobScore is EXACTLY what I've wanted and needed for a long time. I'm using the heck out of JobScore and am thrilled to have found it!"
A TRACK RECORD YOU CAN TRUST